Painting Your
Professional Space
We offer expertise in commercial painting services where we cover condos, apartment complexes, retail, restaurants, and more. Our team understands the significance you associate with your business; it is not just an office for you.It's a reflection of who you are, and it speaks volumes about your ambitions, professionalism, and overall market leadership.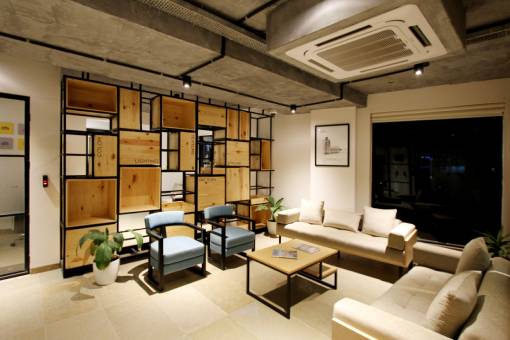 When a potential or existing customer walks into your workplace, it is important to build an impactful first impression. We make your place of business well painted to enhance the ambiance of success.
If thoughts of renovating your professional and commercial spaces have been on your mind lately, let the experts at Promark Painters take care of it. After all, your business isn't average, why should your space be?
Not only businesses and offices, commercial areas (apartments, retail, office complexes, etc.) also need an update. The more attractive these buildings appear, the higher will be the tenant caliber with lucrative returns. There is also the chance of maximizing overall appeal to attract potential buyers upon resale.
At ProMark Painters, our team specializes in a variety of services that aims to give our clients the best experience. We paint investment properties, commercial buildings, and businesses for a distinctive look. Our goal is to eliminate the hassles stereotyped with painting and make your painting project with us an unforgettable experience. Whether it's just a little cosmetic improvement or a total property makeover, Promark is trusted with on-time delivery, affordable pricing strategy, friendly behavior, and the highest level of workmanship.
Our Specializations in
Commercial Painting Services